Melrose Park Automotive Locksmith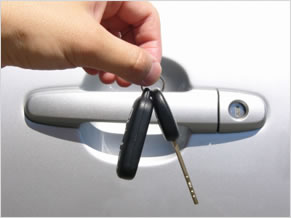 Do your auto locks and keys need help? Are you dealing with lost or stolen keys or damaged locks? Affordable and fast responding help is only moments away. Just give Melrose Park Locksmith a call and see how fast your automotive locksmith issues disappear! Our licensed, bonded and insured technicians are fully mobile and come right to your car's location. This is a big time and money saver for you as you never have to put up with slow car dealership service or expensive towing fees.
Call Us: (708) 584-1031
Is your car's trunk impossible to open?
Are you missing car keys?
Has your steering wheel lock jammed?
Did someone cause break-in damage to your auto locks?
Do you need fast replacement for your ignition cylinder?
Having access to the right automotive locksmith in Melrose Park is good to have. Just all our shop and let Melrose Park Locksmith know what you need!
Call Now: (708) 584-1031
Melrose Park Locksmith offers dozens of needed automotive locksmith services for our local clients:
Smart keys
High security sidewinder
Car trunk opening
Auto door unlocking
24-hour emergency lockouts
Transponder keys
Free price quotes!
All makes and models
Foreign and domestic
Mobile 24/7 auto locksmiths
Break-in repairs
Car alarms
Rekey service
Steering wheel locks
Ignition cylinder replacement
Glove compartment locks
Lock change
Key extraction
Unlock car doors
Emergency auto opening
And many more!
Don't lose your ability to use your car! Melrose Park Locksmith can restore your ability to access and drive your vehicle!
Call Today: (708) 584-1031